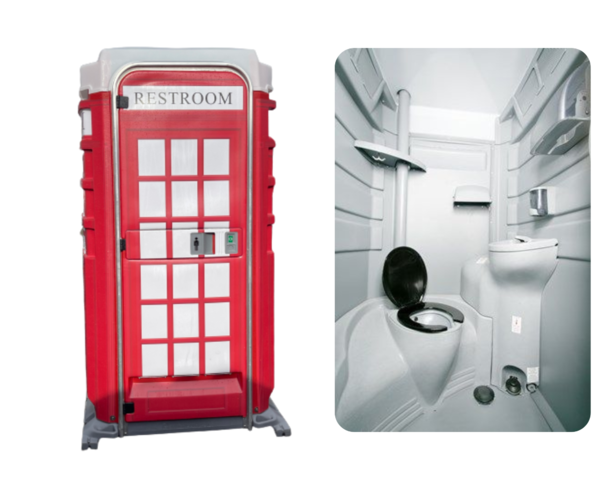 Description
Looking for a unqiue restroom option at your next special event? These Telephone Booths would be perfect! Great converesation starter or for a quick chuckle.

Larger than the average portable restroom, for guests that are dressed for the event - Our White Signature Restrooms have lots of room. These units are reserved for special events only.
They have flushing toilets, a sink with clean water for washing up and are provided with toilet paper, paper towel, hand soap and a trash can. Worry free for your big day.
Features:
Unrinal
Flush Toilet
Sink
Hand Soap
Mirror
Paper Towel, Toilet Paper
Waste Paper Basket
91" x 47" x 47"